Golden names for Golden Lion Tamarins!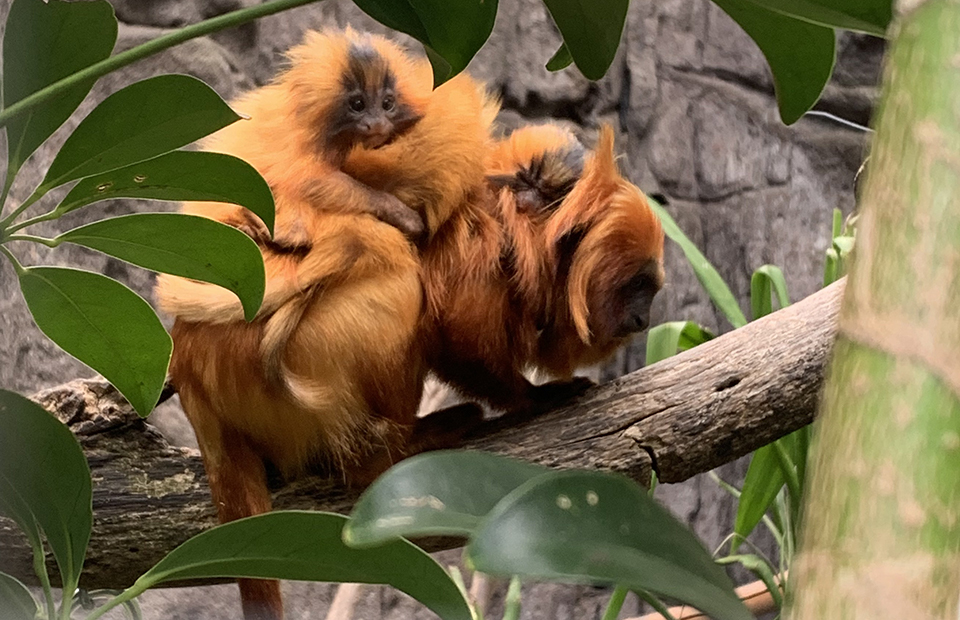 We have our names!
In early December 2020, proud parents Arella and Roscoe the Golden Lion-tamarins welcomed three adorable babies to the family.
Typically, breeding Golden Lion-tamarins deliver two infants in each of their twice annual breeding seasons, so the birth of triplets is a very rare and special occasion.
Last month, Adelaide Zoo keepers put the task out to the public to suggest names for the three offspring (we think two males and one female, but yet to be confirmed!).
After receiving hundreds of amazing ideas, we're ecstatic to announce that a mammoth list of suggestions have been narrowed down to three winners…
Welcome to the family Javier, Juniper, and José.
We'll be contacting our competition…