Adelaide Zoo scores a hat trick with Golden Lion Tamarin triplets!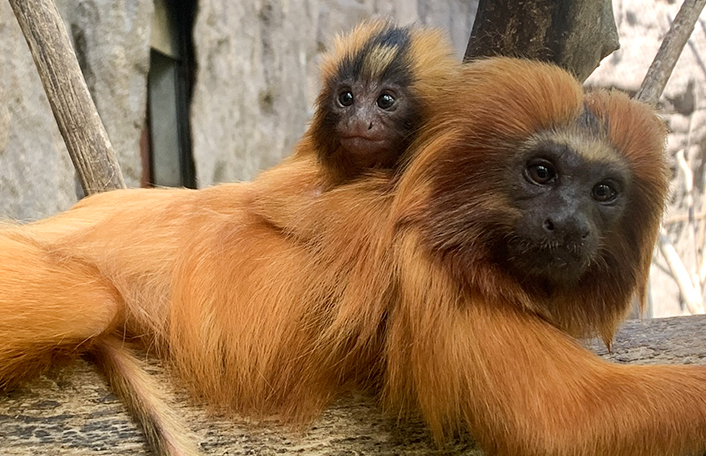 Not one, not two but three Golden Lion Tamarin triplets have been born to parents Arella and Roscoe at Adelaide Zoo. The three babies, currently of undetermined sex, were born on 4 December 2020 – a very welcome addition to the family group and the species, which is listed as endangered by the International Union for Conservation of Nature (IUCN).
"Back in November our veterinary team carried out a health check on mum Arella 6 as we suspected she was pregnant, and were delighted and surprised to discover that she was expecting triplets with only a few week to go," said Senior Primate Keeper, Jodie Sheridan.
"A Golden Lion Tamarin having three babies is rare as they more commonly have twins.
"Mum Arella, Dad Roscoe, 6…